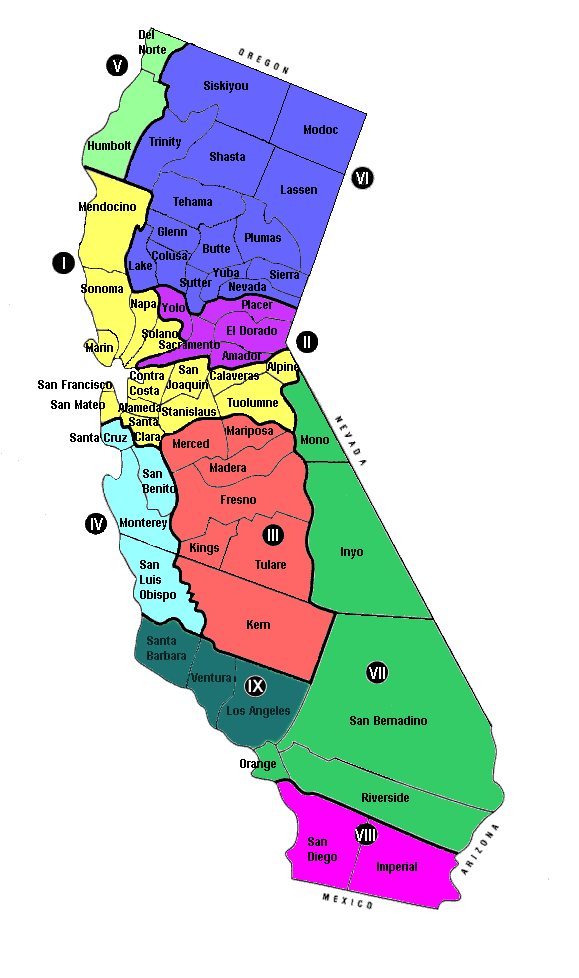 Our Story...
The Southeastern Section was established in 2014 when the Southern Section (established in 1962) was divided into two new sections: Southwestern and Southeastern.  Some of our members may live in areas that are near other sections such as Southwestern, Central, and Southern Border.  Such members are encouraged to take advantage of events in any section that are convenient to them.  Reciprocally, any members of other sections that are interested in events within the Southeastern section are invited to our events as well.
Who are we?
CMEA Southeastern Section (SES) is a regional affiliate of CMEA (the California Music Educators Association) which is a Federated unit of NAfME (the National Association for Music Education).  Members belong to all three organizations simultaneously with a single membership.  Active Membership is open to all music educators working in public and private schools, colleges, and universities in our boundaries.  There are also membership opportunities for collegiate music education students and retired music educators.
Who we represent...
The Southeastern Section (VII on the map) includes Riverside, Inyo, Mono, San Bernardino, and Orange Counties representing 92 K-12 school districts, 14 Community College districts, and several UC, CSU and private colleges and universities. Our borders stretch from the Pacific Ocean in the west to the Arizona and Nevada borders on the east, and from Joshua Tree National Park in the south to Yosemite National park to the north. It covers an area of 41,585 square miles, roughly the size of the state of Tennessee or the country of Guatemala. We include the two geographically largest counties in California and the 3rd, 4th, and 5th most populous counties in the state.
Next Steps...
Your leadership team in CMEA-SES continues to search for new and better ways to serve our members.  We are always interested in hearing your ideas for events you would like to see provided.  We are also always looking for interested volunteers who want to help run our section in any capacity.  Please don't hesitate to contact any of our board members with your ideas, suggestions, or even concerns.  We are here to support you as music educators in our section.